Research & Development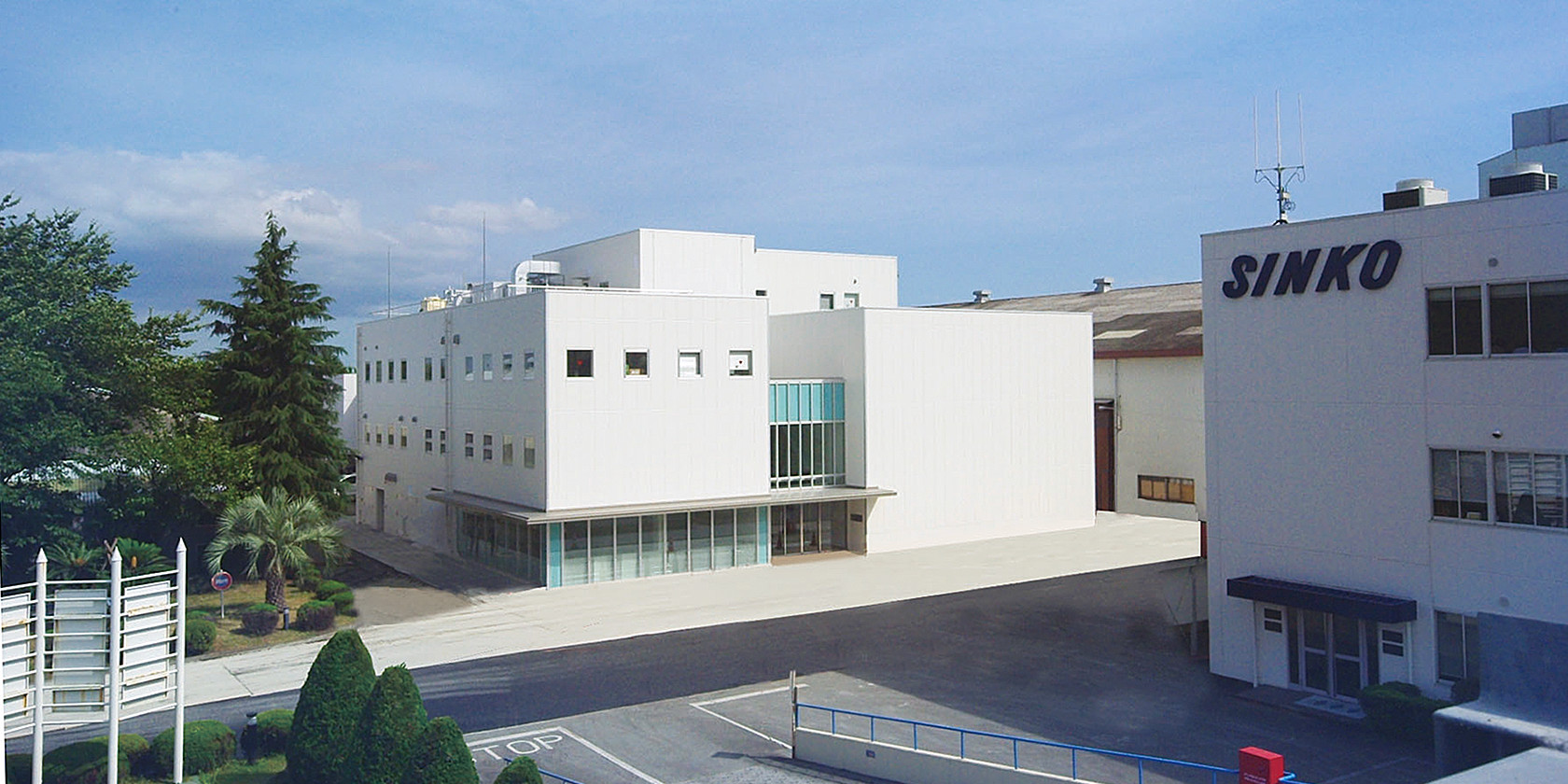 The SINKO Technical Center is designed to work closely with the company's manufacturing facilities while operating in an environmentally friendly manner.

We've worked to build an R&D environment that meets the needs of the times by equipping it with the state-of-the-art equipment needed to carry out research into the air conditioners of the future, starting with blower performance testing equipment that complies with AMCA standards.
Concept
The SINKO Technical Center consolidates a number of SINKO Group research facilities. One of the largest and best-equipped research labs in the industry, it is designed to allow our engineers to create air-conditioning technologies from a perspective that has been expanded to include the future environment even as they experience the latest in air conditioning themselves.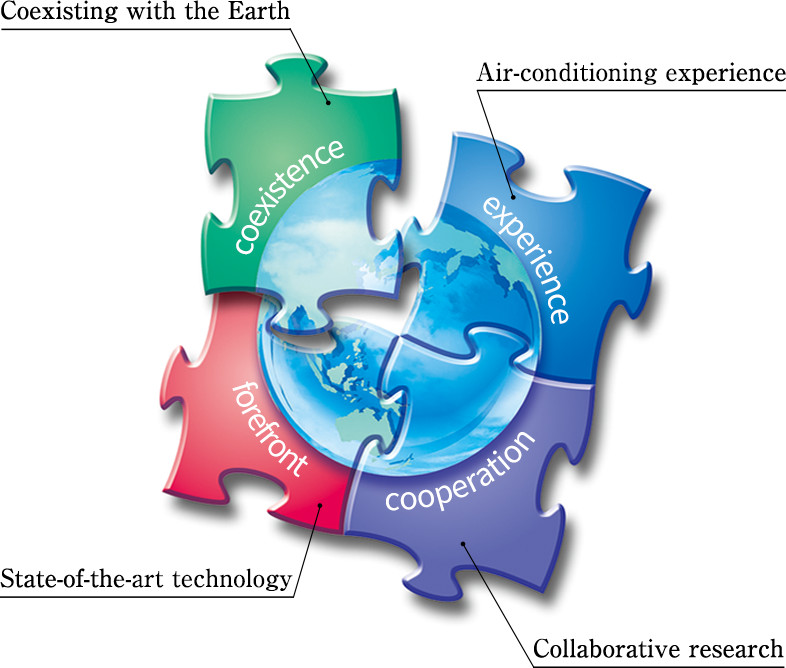 Coexisting with the Earth
Minimizing its environmental footprint in terms of metrics such as less-energy consumption and lower sound level is priority of SINKO Technical Center. The facility also carries out research into areas such as air conditioner safety and impacts on user health.

The center operates in accordance with ISO 14001, an international standard governing environmental management systems that are designed to continuously reduce the effects of business operations on the environment. At the same time, the facility has been equipped with an ice storage system that operates using nighttime power, top lights to utilize natural sunlight and LED lighting to reduce energy consumption in public areas, and occupancy sensors to limit wasteful energy use. Furthermore, it utilizes Low-E glass designed to provide superior insulating and heat barrier performance. Additionally, the facility evaluates the noise generated by outdoor equipment and takes steps to address sources of noise that can be heard in surrounding areas.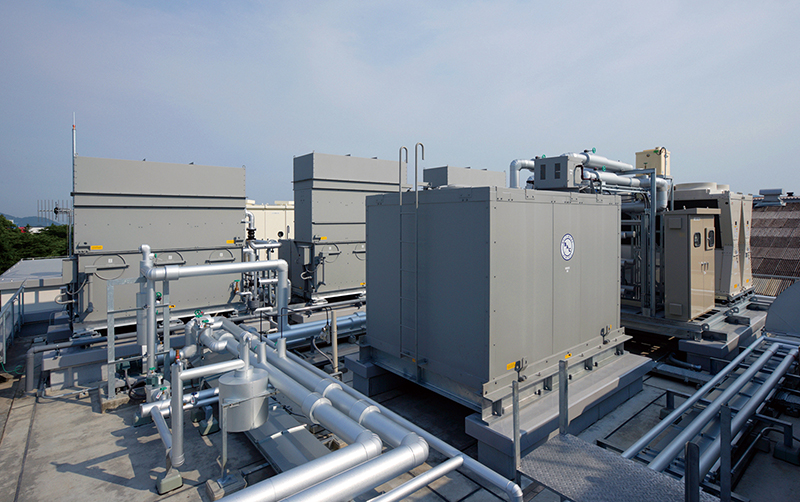 Ice storage system (heat reserve: 2,101 MJ)
The facility uses an internal melting-type ice storage system as its cold source.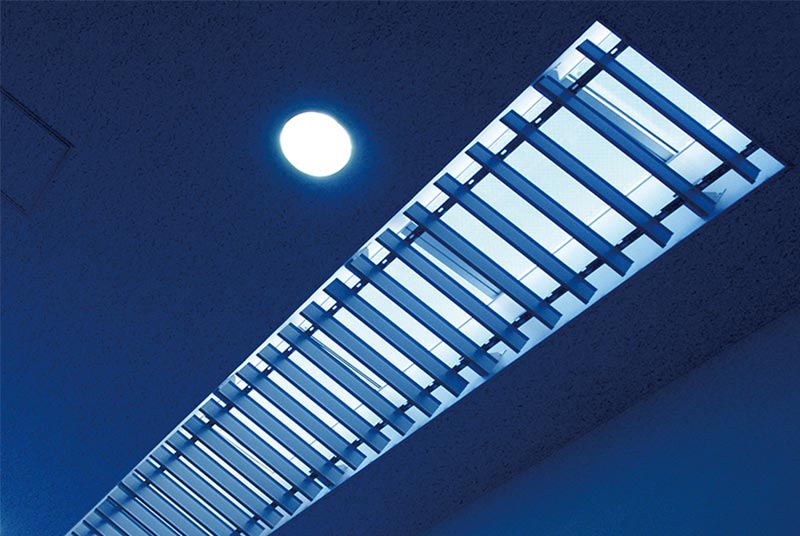 Natural sunlight (top lights)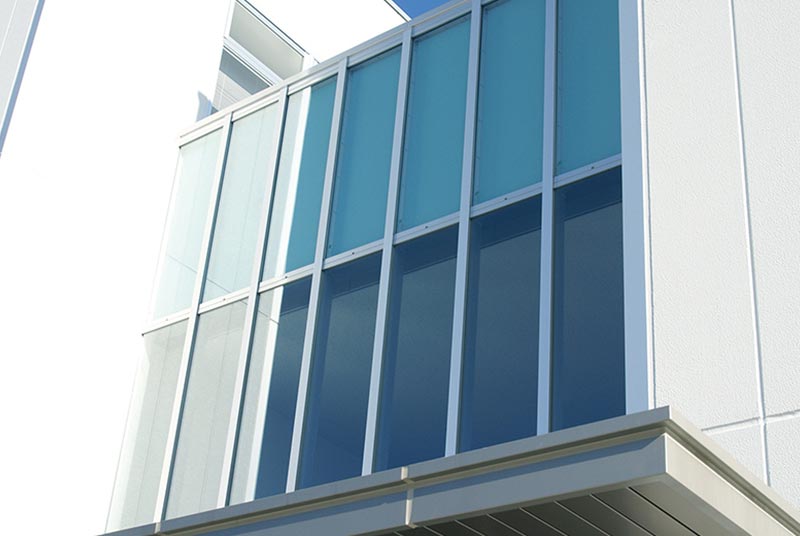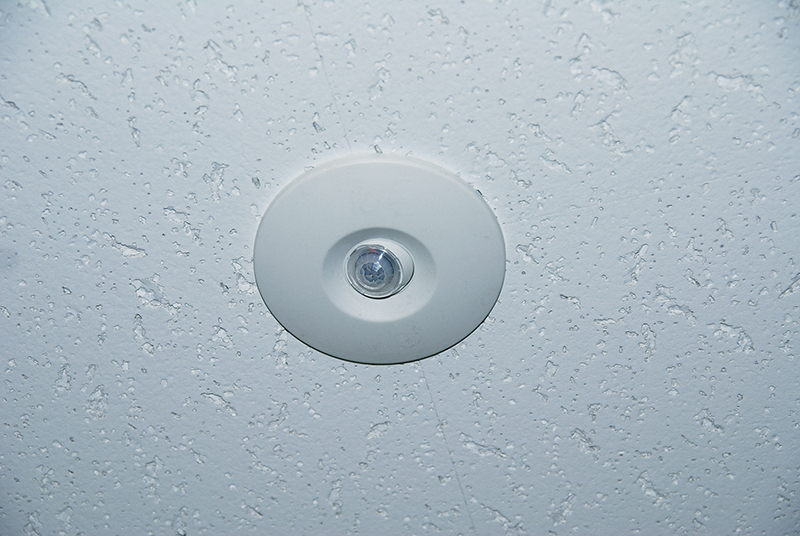 Occupancy sensor-operated lighting in public areas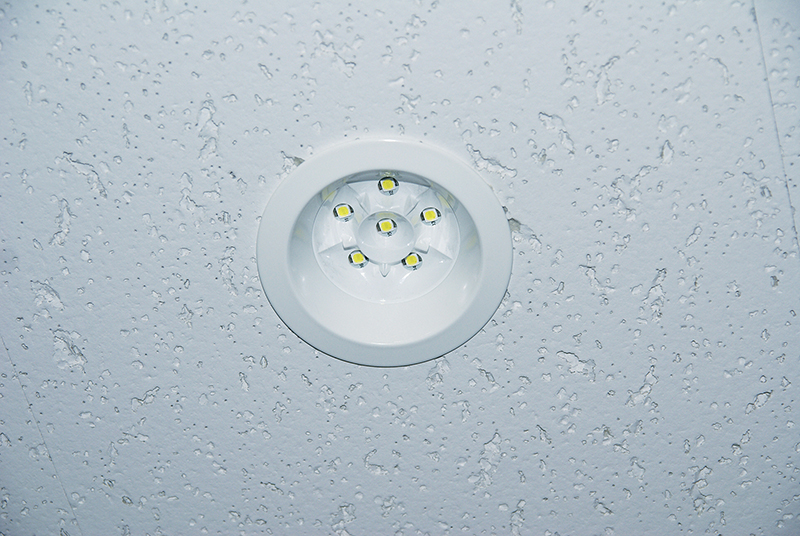 Air-conditioning experience
1st floor
Each floor is cooled by a typical air-conditioning system, allowing occupants to experience a range of such systems as they are used to control temperature, humidity, airflow, and cleanliness.
Presentation room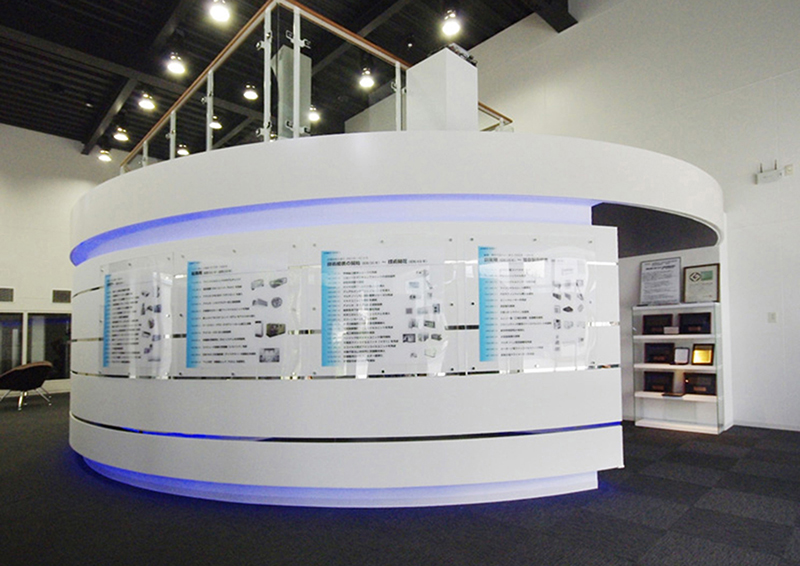 This facility lets us work with customers to develop order-made air-conditioning environments. It includes a meeting, information, product display, and product and parts display areas.
Entrance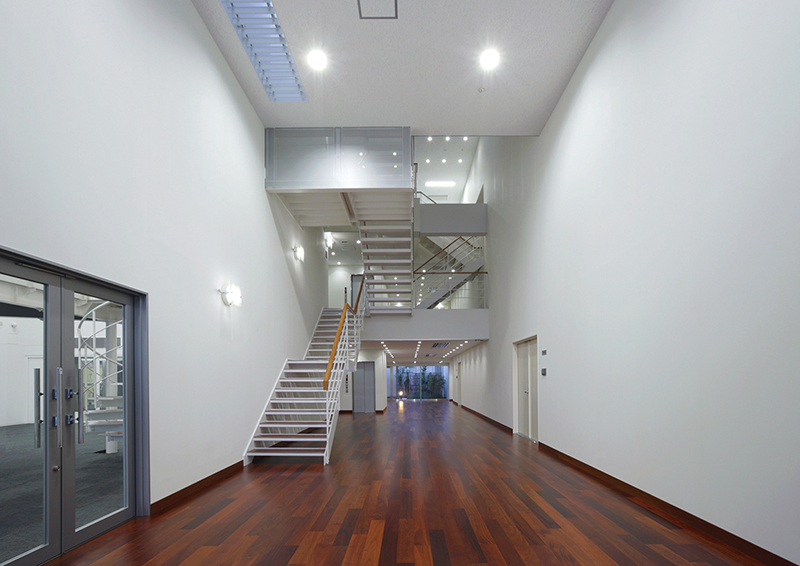 History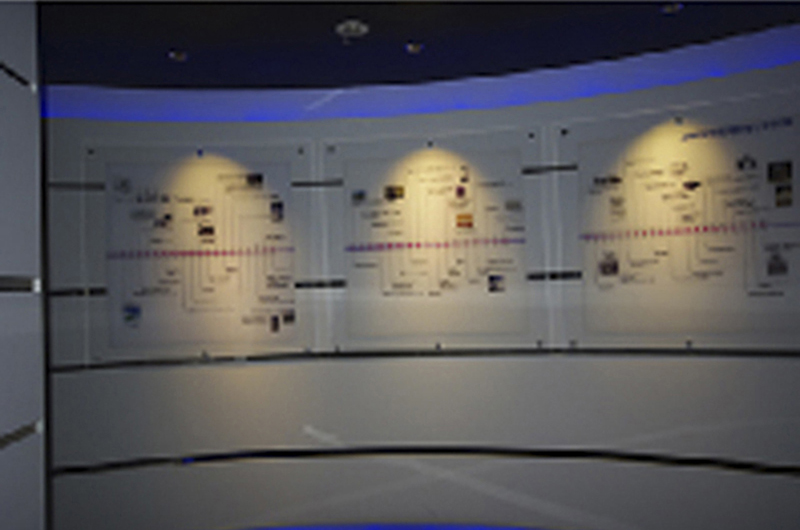 Explore the history of SINKO INDUSTRIES LTD. which has been a leader in air-conditioning technology since its founding in 1938.
History of product development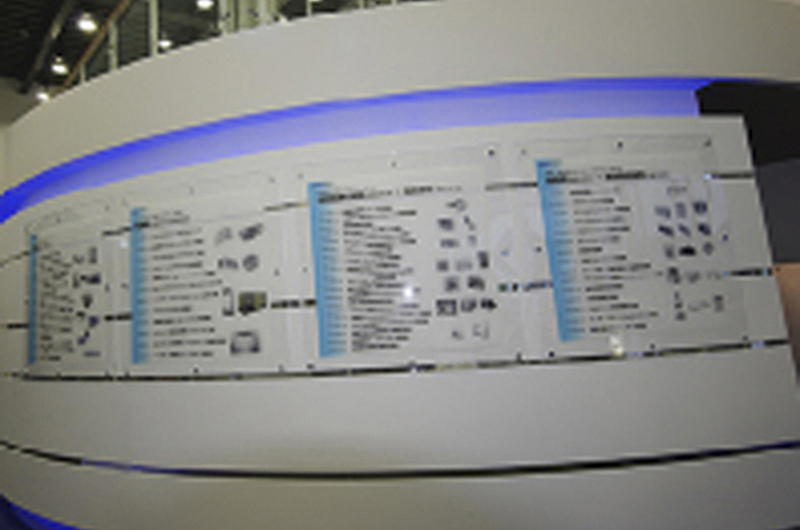 SINKO INDUSTRIES LTD. has developed along with air-conditioning equipment since its founding. This floor of the facility provides an easy-to-understand introduction to some of our experiences and accomplishments.
Products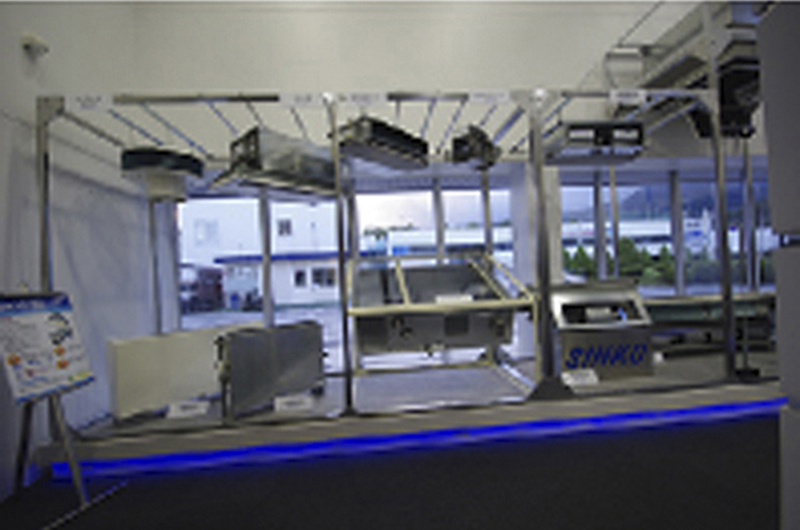 This floor showcases some of our commercial air conditioners. See how our corporate philosophy of "Rich Creativity" and "Pride in Quality" is being put into practice.
2nd floor
Conference room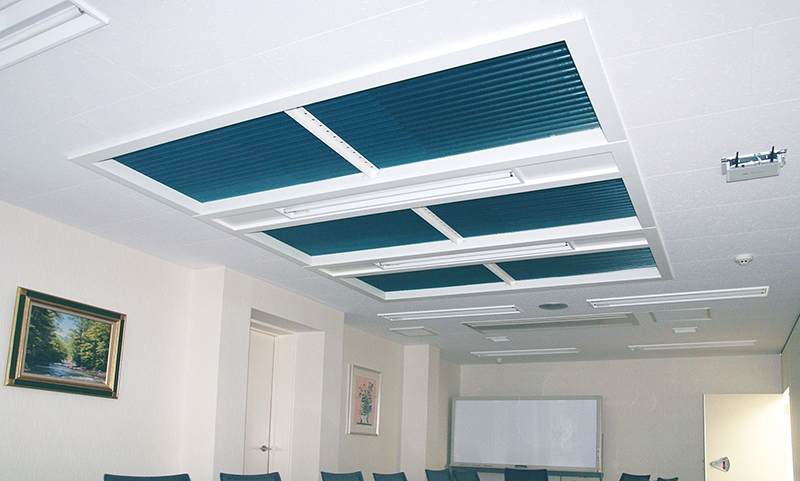 Radiation air conditioning (for conference room)
This system keeps the room comfortable all year round by controlling the temperature of radiant surfaces. Energy efficiency is improved since the indoor temperature can be set higher without sacrificing comfort.
3rd floor
Office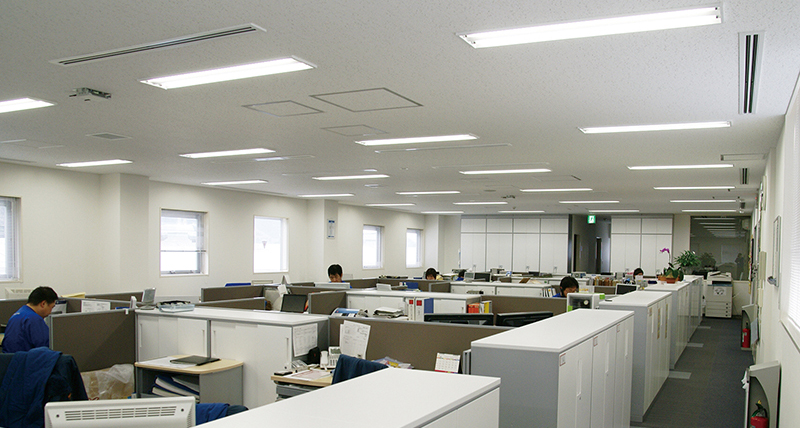 The office is equipped with air conditioners that are concealed in the ceiling. These units operate quietly, eliminating the need for a machine room. Using high-efficiency DC brushless motor and 4-pipe sytem, individual temperature zones is precisely achieved.
Natural refrigerant circulation system and free-cooling outdoor unit (for server room)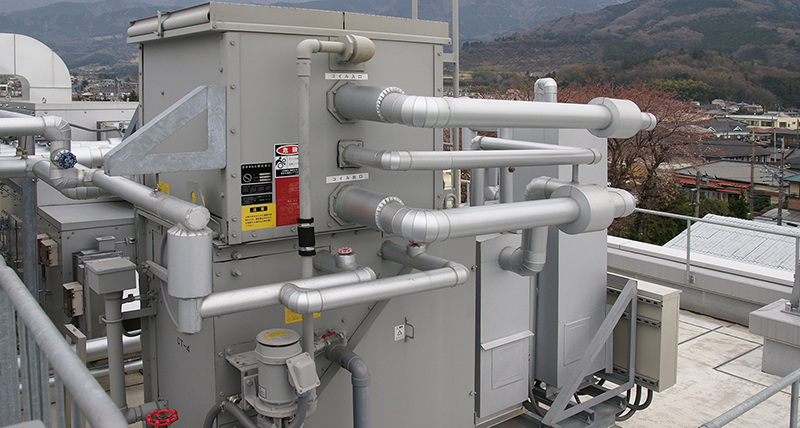 The facility's automatic refrigerant circulating system, which utilizes the transfer of latent heat that accompanies the evaporation and condensation of refrigerant, requires no source of power to pump the refrigerant. In addition, a free-cooling design saves energy by utilizing outside air during the winter.
4th floor
Exhaust heat recovery air handling unit with outside air cooling capability (for multipurpose room)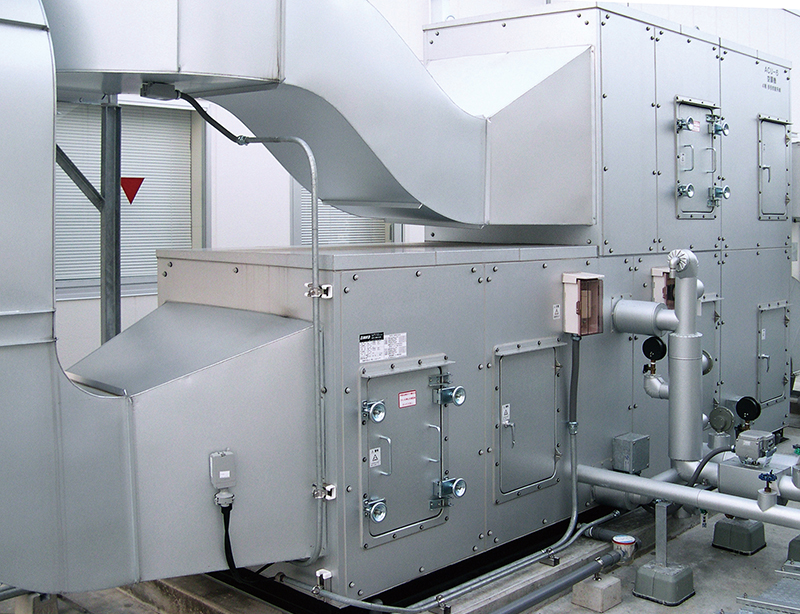 This system actively utilizes outside air and exhaust heat to save energy. In addition, it automatically senses room occupancy and controls airflow accordingly.
Lab and testing room
At the SINKO Technical Center, engineers carry out repeated testing and experiments in an effort to continuously put into practice our corporate philosophy of "Rich Creativity" and "Pride in Quality" so that we can ensure that both current and next-generation products are environmentally friendly, safe, and secure.
Acoustic measurement building (semi-anechoic chamber)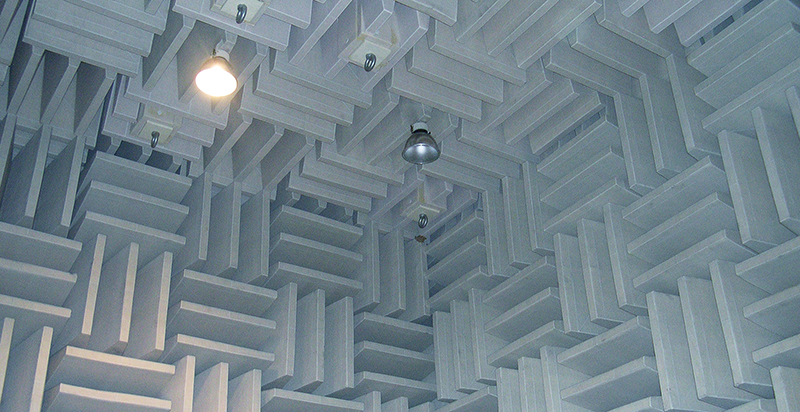 Every surface in this anechoic chamber except the floor is covered with sound-absorbing material so that we can carry out tests, for example by measuring noise and the sound pressure that comes directly from sound sources.
Acoustic measurement building (reverberent chamber)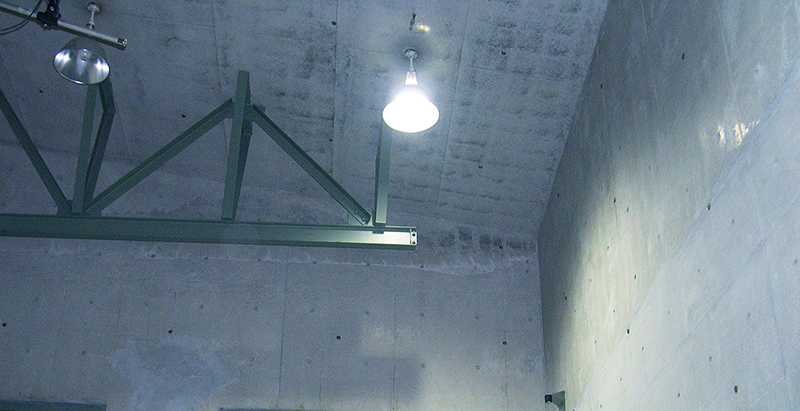 This lab, which consists of a manmade diffuse sound field, is characterized by extremely long reverberation time. It is used to measure sound power levels.
Blower performance testing system (AMCA standard-compliant)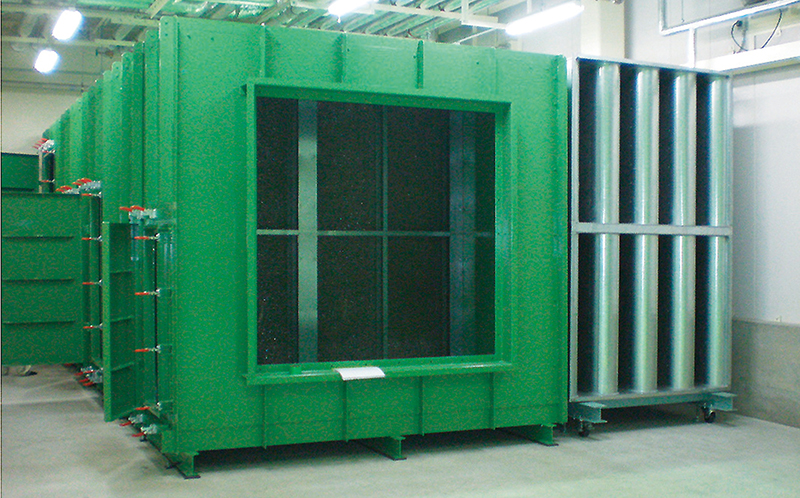 This system is designed to comply with internationally accepted standards on measuring fan performance as developed by the Air Movement and Control Association International, Inc. (AMCA).
Visualization room (airflow visualization lab)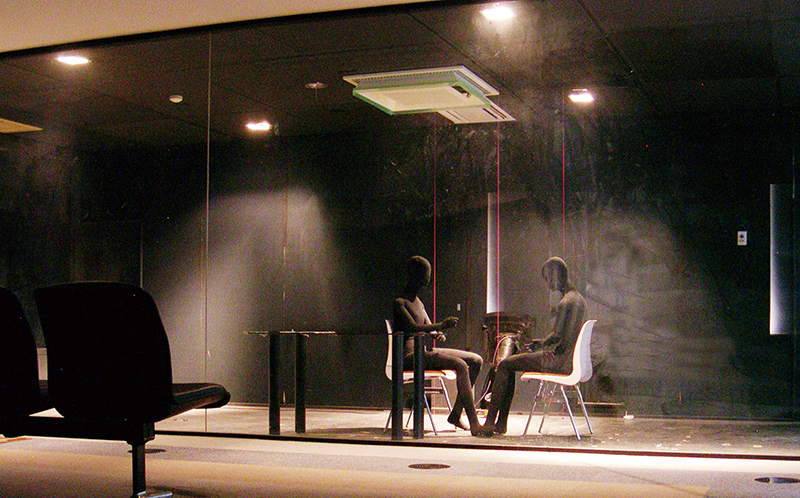 This lab enables engineers to visualize not only airflow from air conditioning equipment, but also airflow within the room resulting from diffusion and induction effects caused by people and furnishings.
Collaborative research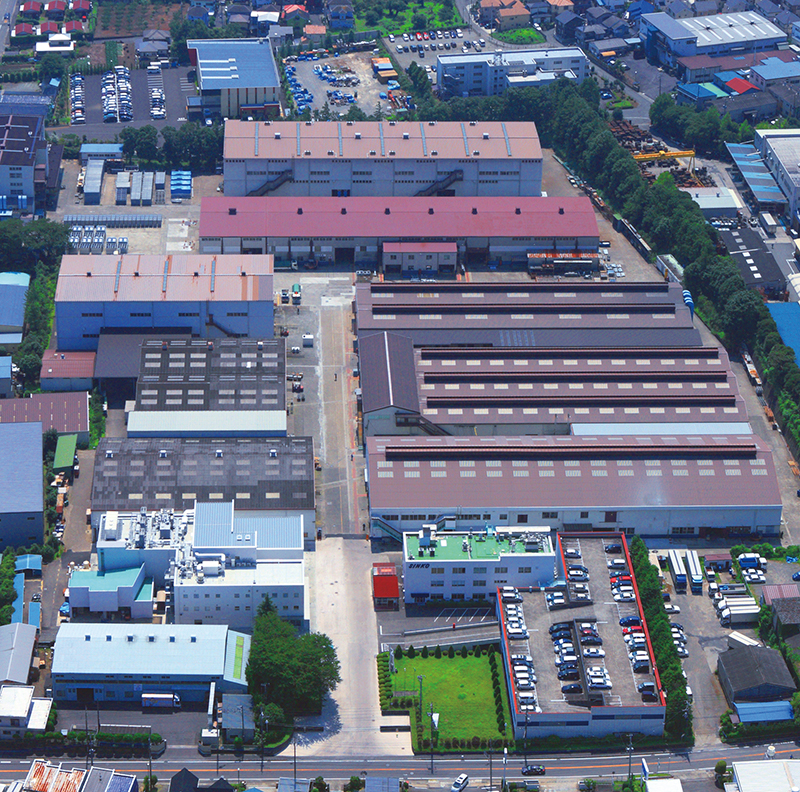 The SINKO Technical Center is located on the same site as our air-conditioner factory. This location makes it easy to conduct practical research, for example by verifying research findings on the production floor, quickly testing completed air conditioners, and taking advantage of proposals from our manufacturing teams in research.
State-of-the-art technology
Thanks to a freedom-oriented technological culture that is unique to SINKO INDUSTRIES LTD. as a company that has developed along with Japanese air-conditioning technology, engineers are able to utilize advanced measuring instruments and analytical technologies to enhance the company's technological capabilities.
Testing and analysis capabilities
Air conditioning equipment tests
Fan coil testing
Clean room testing
Heat pump testing
Low-dew-point dehumidifier testing
Sound Testing
Vibration testing
Thermal testing
Vibration mode analysis
Air distribution testing
Airflow visualization testing
Air cleanliness measurement
Principal measuring instruments
Color 3D laser microscopes
Mirror surface cooling type dew point meters
Infrared thermography equipment
Multichannel analysis processors
Thermo-hygrostats
Industrial endoscopes
Flowmeters
Thermo-hygrometers
Digital manometers
Tachometers
Field balancers
Sound meters
Power meters
Particle counters
Pitot tubes
Orifice flowmeters
Strain gauges
Thickness gauges
Oscilloscopes
Others
Fluid analysis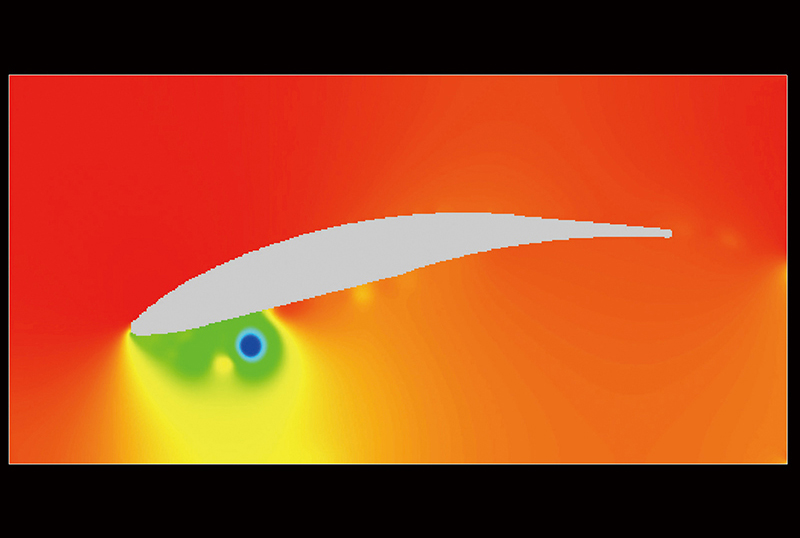 This technology analyzes how fluids move by investigating their speed and volume. Computer simulations are used to process images that visualize flows.
Structural analysis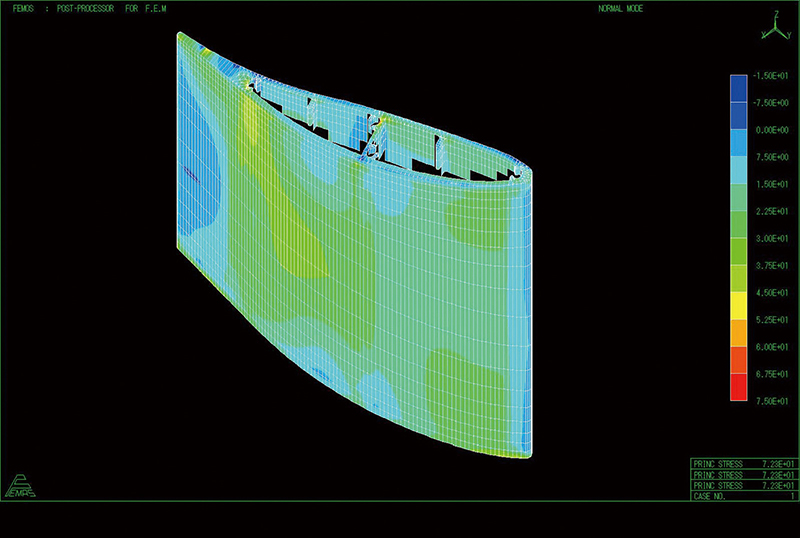 Structural analysis relies on computer simulation to evaluate characteristics such as stress deformation and strength of structures by applying the finite element method (FEM) and displaying the results as three-dimensional models.
Color 3D laser microscope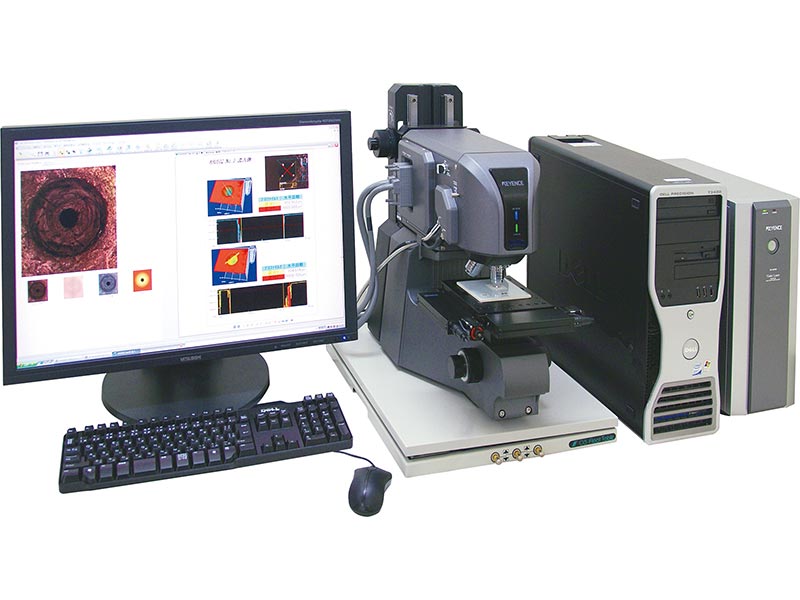 This microscope makes possible highly precise surface measurement. By obtaining color images and 3D images with high depth of focus and resolution, it is able to perform contactless 3D measurement.
Mirror surface cooling type dew point meters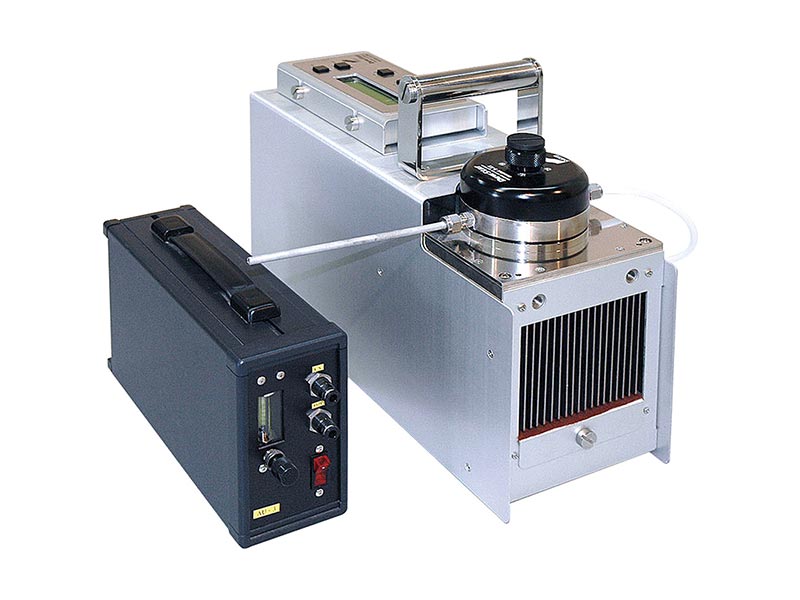 This device is used to perform low-dew-point measurement, for example in measuring low-dew-point gases such as in dry area and in managing moisture in dry processes, by lowering the temperature of a gas and precisely measuring its dew point.
Multichannel analysis processors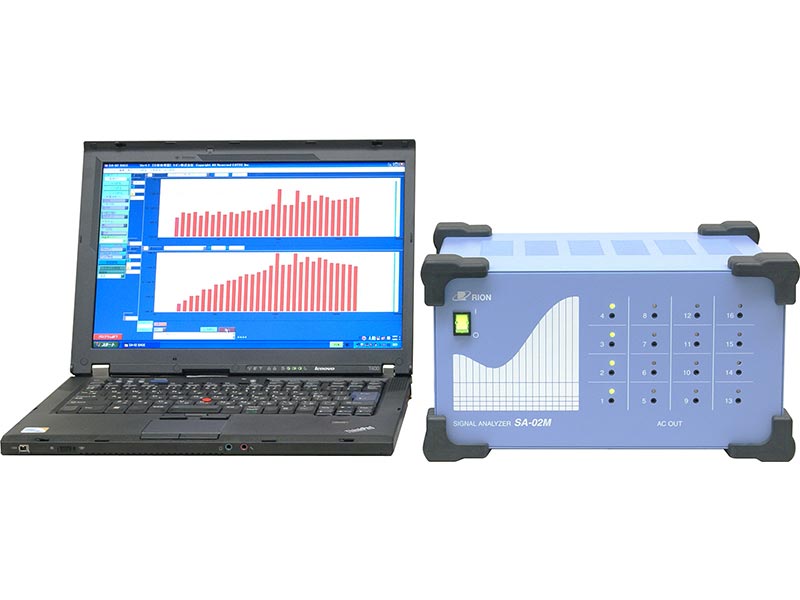 This frequency analyzer is used to analyze multiple channels of sound, vibration, or other data. It combines 1/n octave band multichannel analysis with function computation to enable a variety of display and processing capabilities.