Research & Development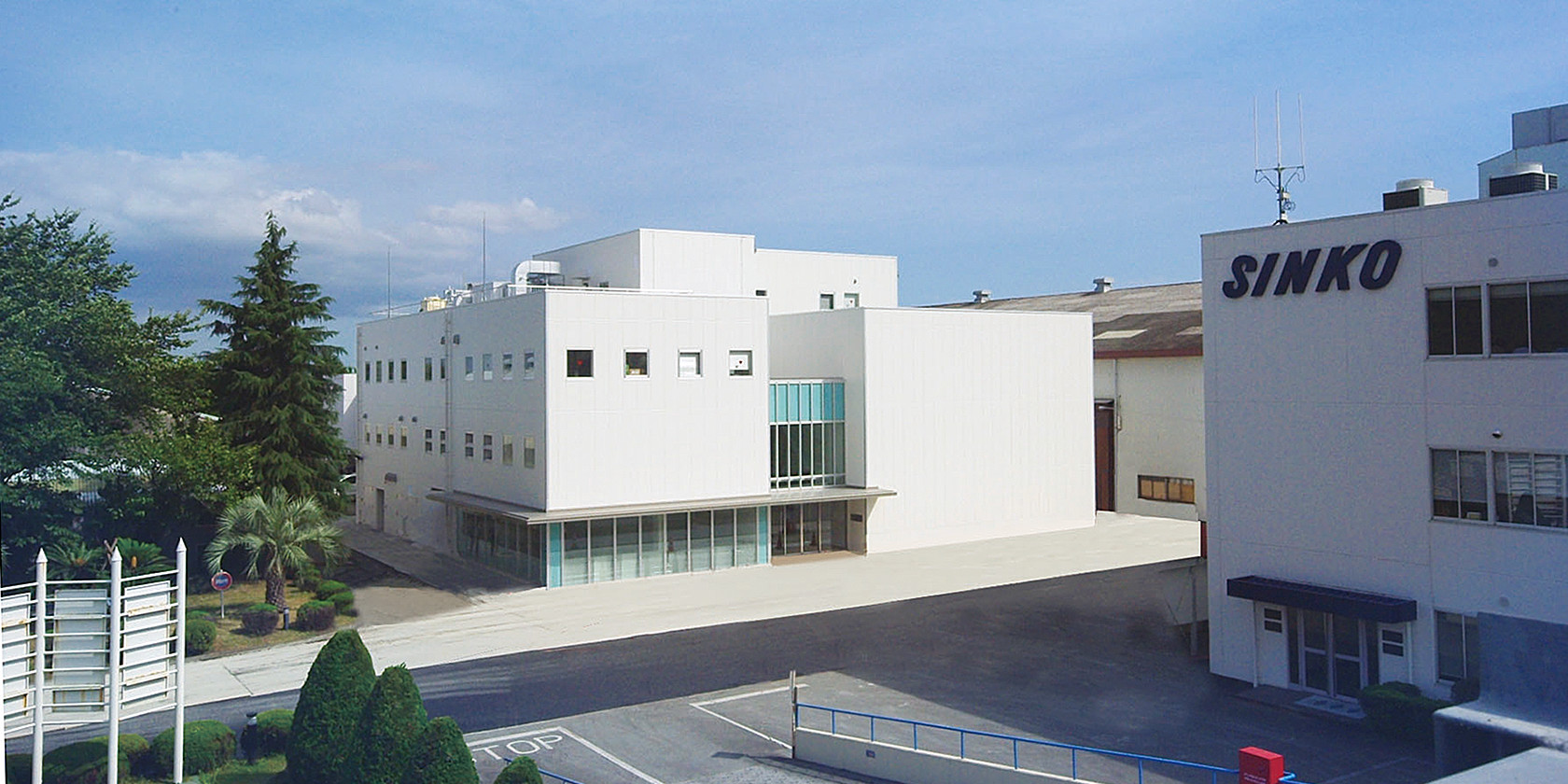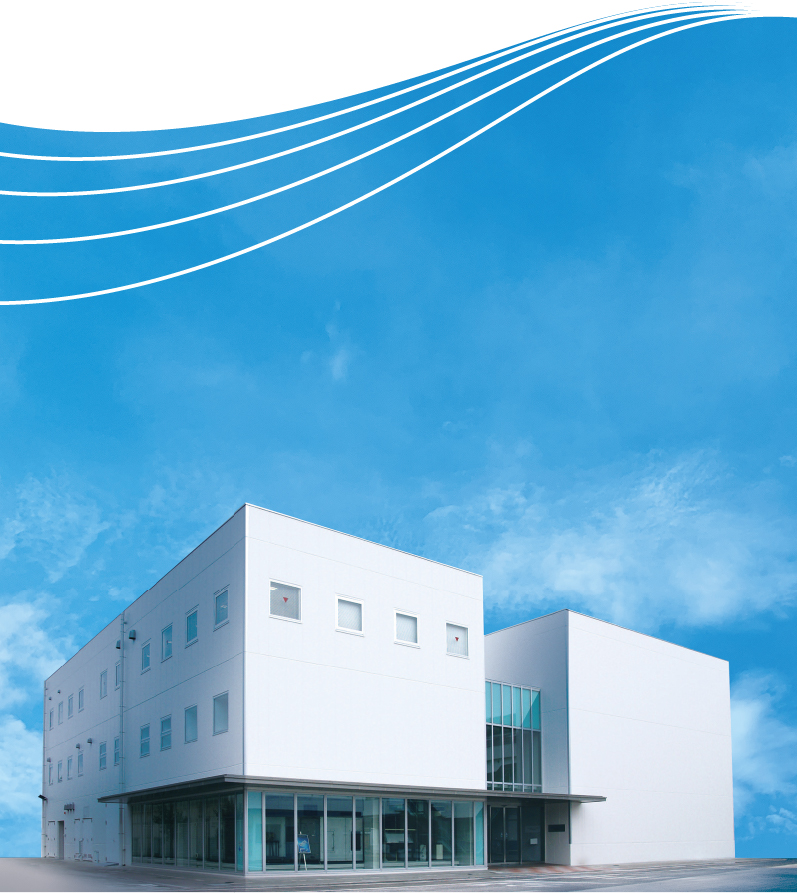 SINKO Technical Center
bolsters the foundation of its core technologies.
The Technical Center is continually engaged in the research on air and development of new products on a daily basis, while maintaining close cooperation with the manufacturing sites and giving consideration to the global environment.
Introduction of Technologies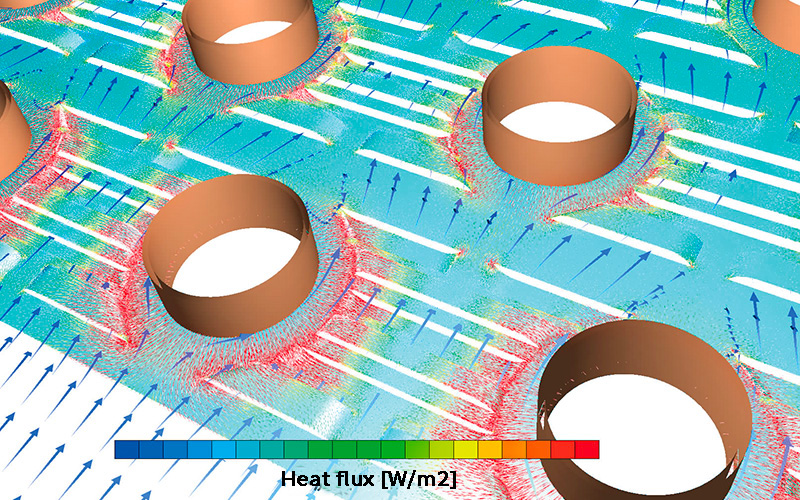 SINKO utilizes the computational fluid dynamic (CFD) simulation technology to calculate and visualize airflows and heat transfer phenomena for obtaining data useful for product development from the conceptual stage.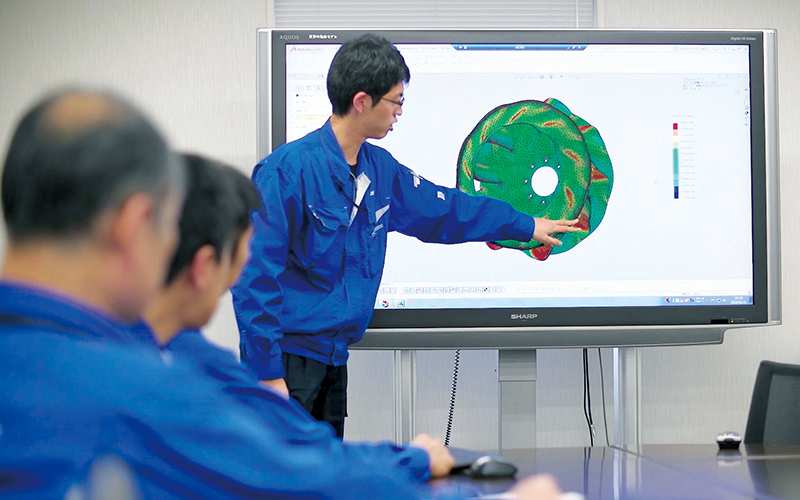 SINKO conducts stress deformation analysis, strength evaluation and the like based on the finite element method (FEM) for the analysis of the amount of stress applied to various parts during fan runner operation as well as the amount of displacement resulting from it.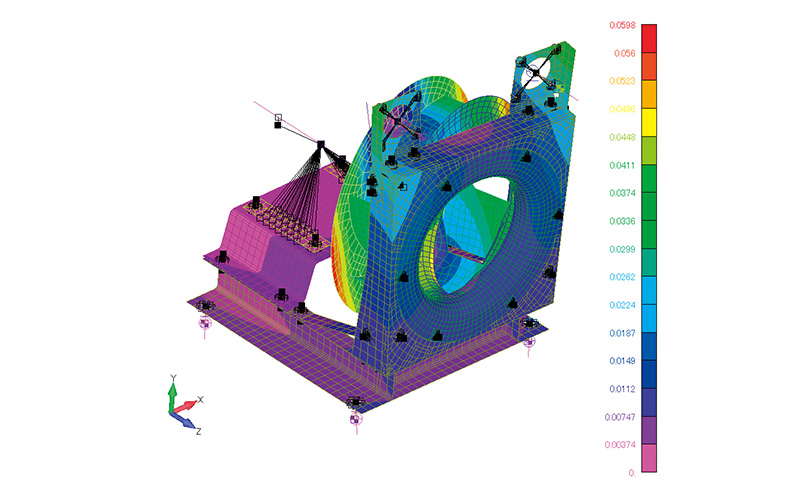 Vibration analysis simulation enables the acquisition of data such as the resonant rotation speed and deformation mode resulting from the motions of rotating bodies such as motors and vibration values of resonating structural parts.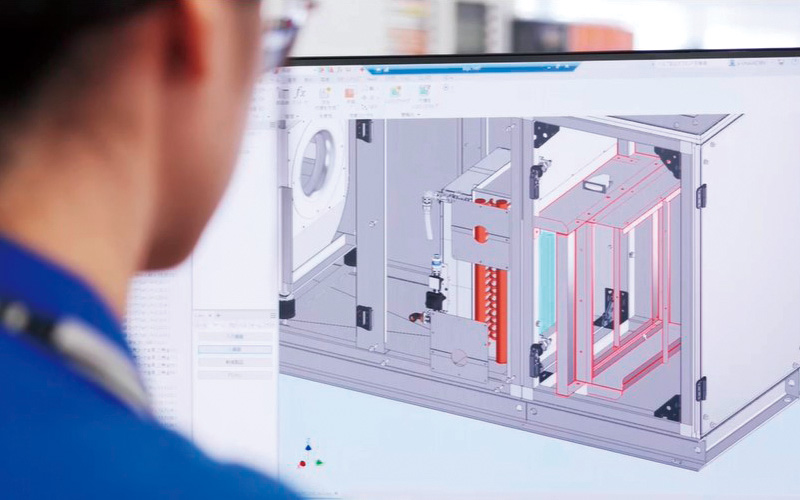 Our automatic design system automatically computes and determines equipment specifications and external dimensions according to the customer's request and requirements, and then outputs drawings and processing data necessary for production.
Showroom
The showroom reopened after renewal in September 2021. It provides information on SINKO's products and technologies.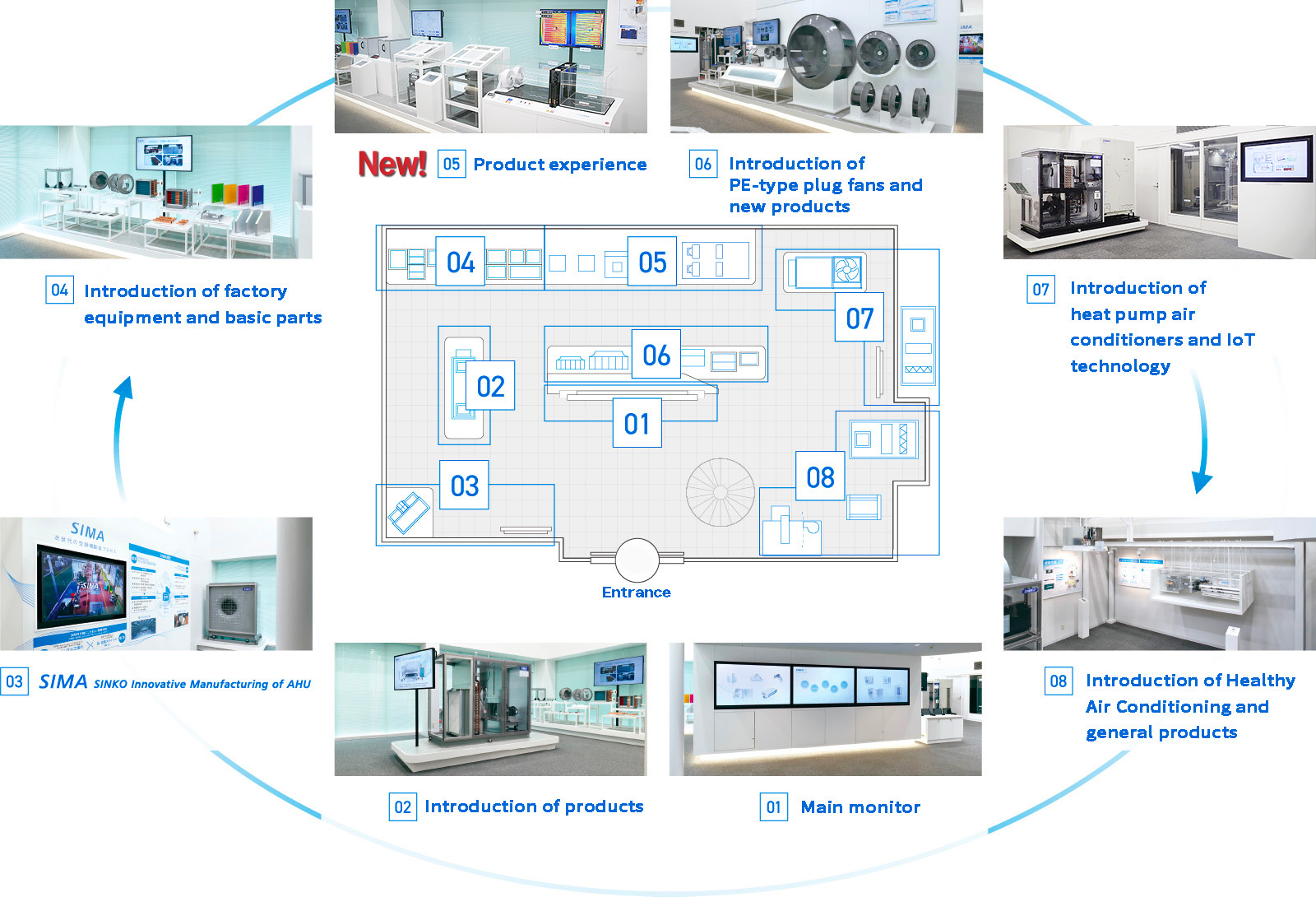 Introduction of Equipment/Facilities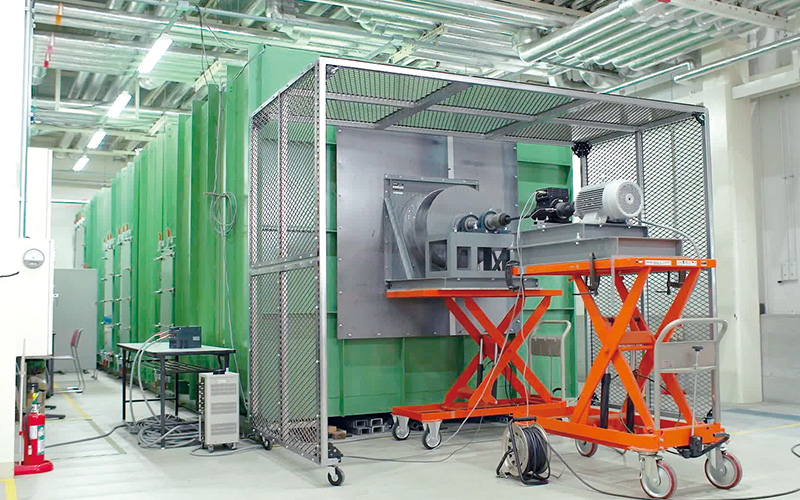 SINKO conducts accurate airflow tests based on the AMCA standard (Air Movement and Control Association International, Inc.), which is an internationally recognized airflow measurement standard.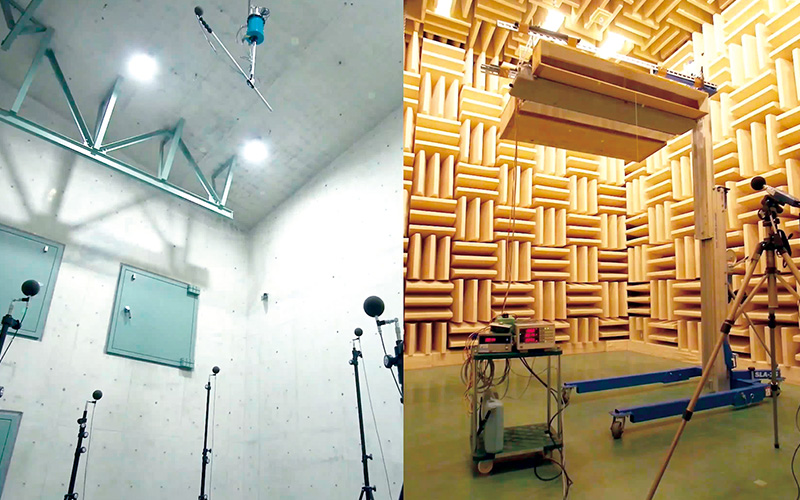 This building has anechoic rooms for measuring noise and the sound pressure level of sound directly transmitted from sound source and reverb chambers for measuring sound power levels.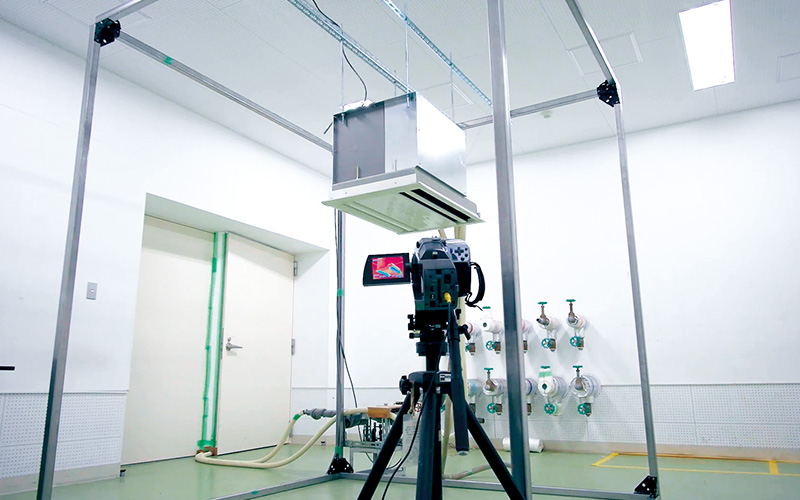 The two adjacent rooms with variable temperature and humidity control systems are used for measuring heat values of equipment and performance of thermal insulation. Each room can be set with desired temperature and humidity levels.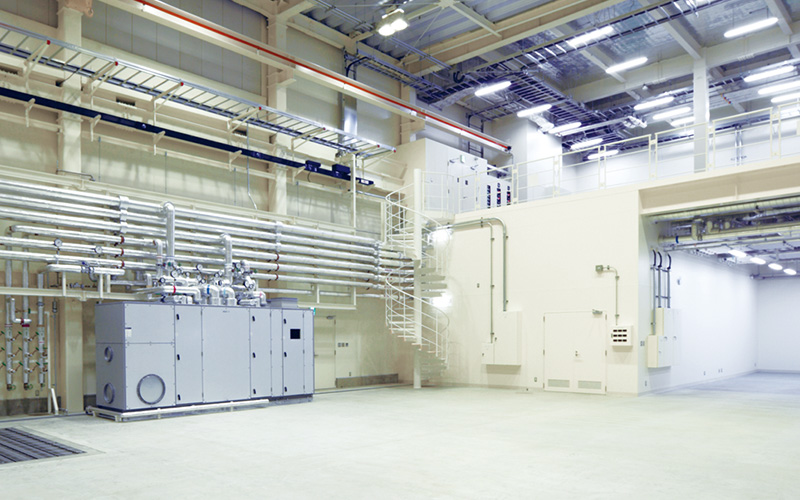 In this area, six types of heat media with different temperature zones can be obtained simultaneously for conducting various performance tests pertaining to air conditioner's heat value, vibration, airflow, etc.
ACCESS
By train, by bus, by taxi

Odakyu Line Hadano Station (North Exit)

Take a Hadano 50, 51 or 54 bus (Kanagawa Chuo Kotsu).
Get off at Sanya Iriguchi and walk about 1 minute.

Approx. 15 minutes by taxi
By car

Hadano Nakai Interchange

Approx. 15 minutes (about 6 km) via Prefectural Roads 71 and 705
For a tour application, please contact us by using the Inquiry Form.


160-1, Bodai, Hadano-shi, Kanagawa 259-1302, Japan
TEL / +81-463-75-1977