Air-conditioning equipment is indispensable for office buildings, factories, amusement facilities, hotels, hospitals and public buildings. Today's air conditioning systems should satisfy the diversified needs of individual tenants sharing the same building space but with a mix of different activities and operations. Typical examples are increasing numbers of multi-tenanted high-rise buildings and under-ground shopping arcades. The air conditioning system must provide ventilation, temperature, humidity and air cleanness at different working hours to meet each set of requirements. In responding to this new set of needs in industry and society, SINKO continues to develop technology that is constantly flexible and can be applied to a wide variety of situations.
SINKO applies all types of computerized control technology in its air-conditioning equipment that allows centralized control of air-conditioning in entire buildings. In addition to eliminating the waste of energy, these control systems improve total comfort and make a major contribution to energy-savings.

Top page

Local sales network

Job reference (PDF 152KB)
Unit A, 12/Fl., Loyong Court Comm. Bldg.
212-220, Lockhart Road,
Wanchai Hong Kong


TEL:(852) 2802-2239
FAX:(852) 2598-6993
E-mail:noahleung@biznetvigator.com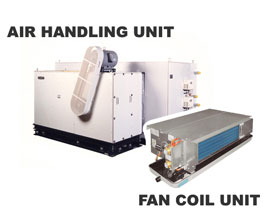 SINKO INDUSTRIES LTD.[Japan]
SINKO Air Conditioning (Thailand) Co., Ltd.
Shanghai SINKO Air Conditioning Equipment Co.,Ltd.
Taiwan SINKO Kogyo Co.,Ltd.
Copyright(C) 2012 SINKO Air Conditioning (H.K.) Limited All rights reserved.